Available Sizes: 8mm, 10mm and 12mm
Tai Sui
 is a star in the sky, also a legendary God which Chinese people believe in. Since it takes 12 months for this star to go around the sun, ancient Chinese people matched it with the twelve zodiac animals. Therefore, every year there will be an animal sign that is considered to be Tai Sui and zodiac signs that clash with Tai Sui accordingly. For example, 2022 is 
Year of the Tiger
 in Chinese calendar, so those under Monkey, Snake and Pig signs will clash with Tai Sui. The impact on them can vary due to the different conflict degrees caused thereby. Tiger people will conflict Tai Sui and have an overall bad fortune; Monkey people will conflict with Tai Sui and have unfavorable horoscope in career and wealth; Snake people will harm Tai Sui and they may often suffer money losses in that year; for those under the Pig sign, destruction of Tai Sui implies a bad year for their love relationship. It's important to note that Tiger, Monkey and Snake constitute 
a punishment group
, so those of Snake or Monkey sign also torture Tai Sui in the year 2022. 
Tiger - Same Zodiac Year Conflict (值太岁), Ben Ming Nian (本命年)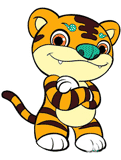 2022, a year of wood Tiger, is
Ben Ming Nian (zodiac year of birth)
for those born in Tiger years, and this means they have the same zodiac year conflict which is a kind of clash with Tai Sui. Ben Ming Nian often implies bad fortune and Tigers are no exception. During the year 2022, those with a Tiger sign may expect a bad career and terrible blows. Since they often act impulsively without respect to the results, they may easily fail in their work and bring losses to the company, which could lead to a demotion or even unemployment. As a result, their wealth horoscope are affected causing them have no source of income, and their life quality are lowered.
Monkey - Conflict With Tai Sui (冲太岁), Torturing Tai Sui(刑太岁)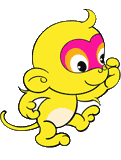 Due to conflicting and torturing Tai Sui at the same time, those with a Monkey sign will have a hard time in 2022, and worst of all can be their career. They may become inefficient and at odds with their coworkers. In addition, they might be set up by villains this year, and have their career damaged. Those running business may suffer a lot of losses and the failed investment could lead to cash-flow problems and a complete mess to their life.
Snake - Harm Tai Sui(害太岁), Torturing Tai Sui(刑太岁)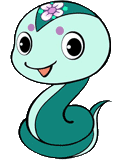 Those born in Snake years will have a bad year of poor fortune in the year 2022 due to the clash with Tai Sui (harming and torturing Tai Sui at the same time). Not only will they be framed by the base characters but also a big change may happen to their family -- their marriage may break up due to endless quarrels. This year, the worst affected can be their wealth horoscope, which means they may get no increase in income but many money losses. Probably they may often feel their money just disappear for no reason this year. Perhaps what should be blamed for are a lot of unavoidable expenses and the frequent money losses in daily life. Therefore, they must keep a watchful eye on their money in 2022.
Pig - Destruction Of Tai Sui (破太岁)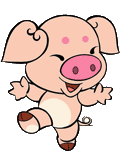 Tiger and Pig are one of the six compatible groups, so the mild and forthright Pig sign will win an excellent interpersonal relationship in the year of wood Tiger 2022. However, due to the damage to Tai Sui, their horoscope can fluctuate greatly. This year, they may make slow progress in career, find it hard to make money and experience ups and downs in love. Married Pig people will not be affected a lot but those in love will have a turbulent year of rows and reconciliations. If they fail to manage the learning curve, they can eventually break up. But if they manage it successfully, they will get married. 
Shipping rate rules
Metro Manila 1-3days: The first weight is 3kg ₱55 (can be bought together). After overweight, add ₱20 per kilogram (for example : 4kg ₱75)
Out Metro Manila 1-7days: The first weight is 3kg ₱95 (can be bought together). After overweight, add ₱68 per kilogram (for example : 4kg ₱231)
Not serviceable-Out of coverage area province:

LANAO DEL SUR

SULU

MOUNTAIN PROVINCE

APAYAO

BATANES

LANAO DEL NORTE