product description:
Color: black/white/transparent
Material: ABS engineering grade thermoplastic
Size: 1.1 X 0.4 X 0.4 inches
Adhesive specifications: 3M VHB 5952 die-cut to Titan Grip specifications
Packing quantity: 20 X cable clamp, 20 X rubber pad
Pack of 20 pieces, suitable for cable width (maximum diameter): 0.27 inches (0.7 cm), length: 1.18 inches (3 cm), width: 0.43 inches (1.1 cm), height: 0.41 inches (1 cm)
Easy to install: just use our strong acrylic adhesive to peel and paste
It can be fixed on any clean and smooth surface with its adhesive layer
Power cord, charging cord, CAT6 cord, USB cord, mobile phone charger, HDMI or laptop charging cord, audio cord, wired headset, etc.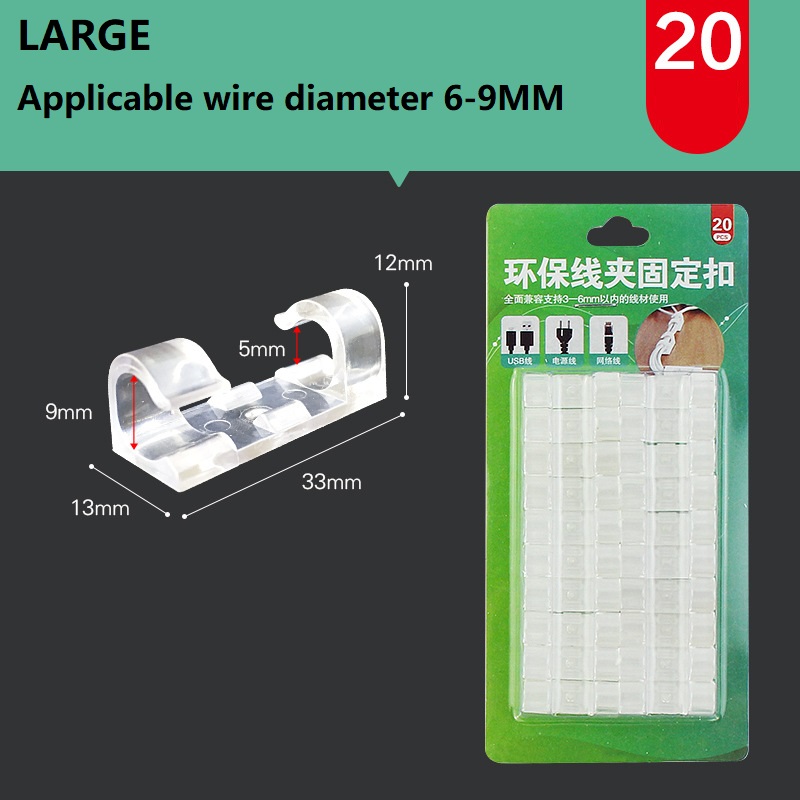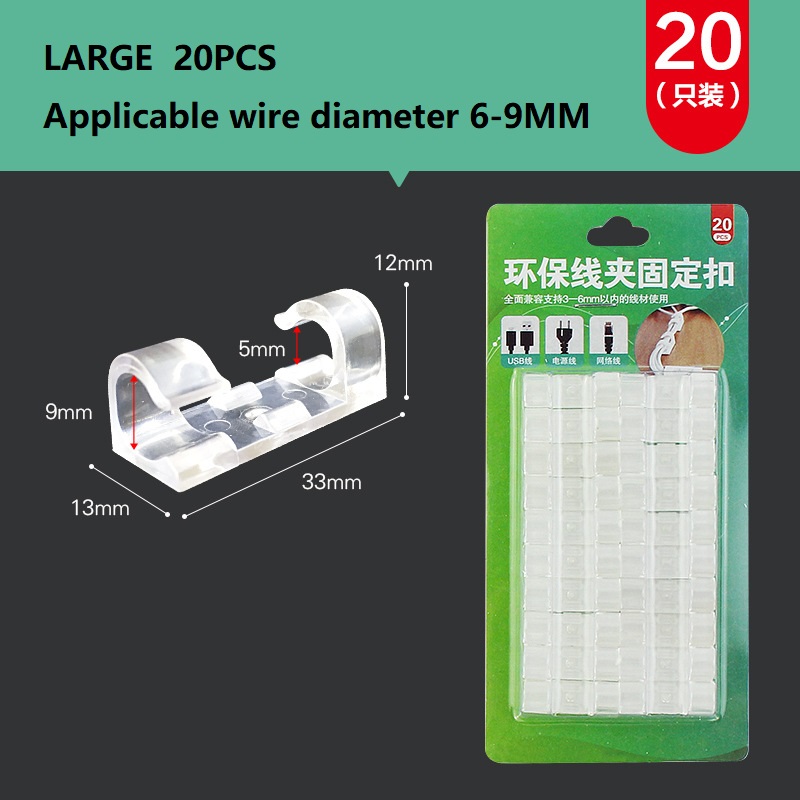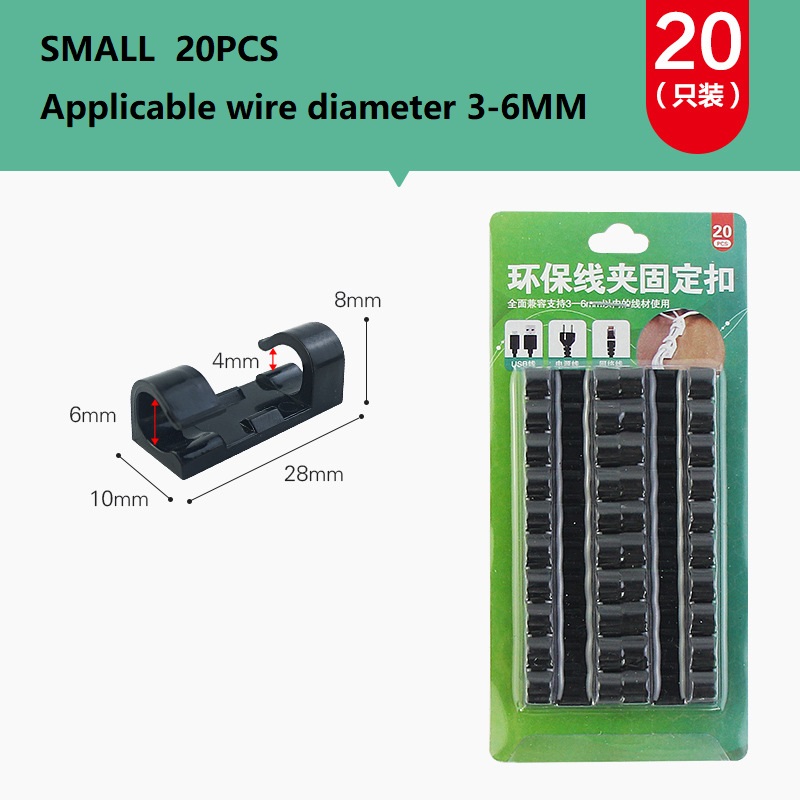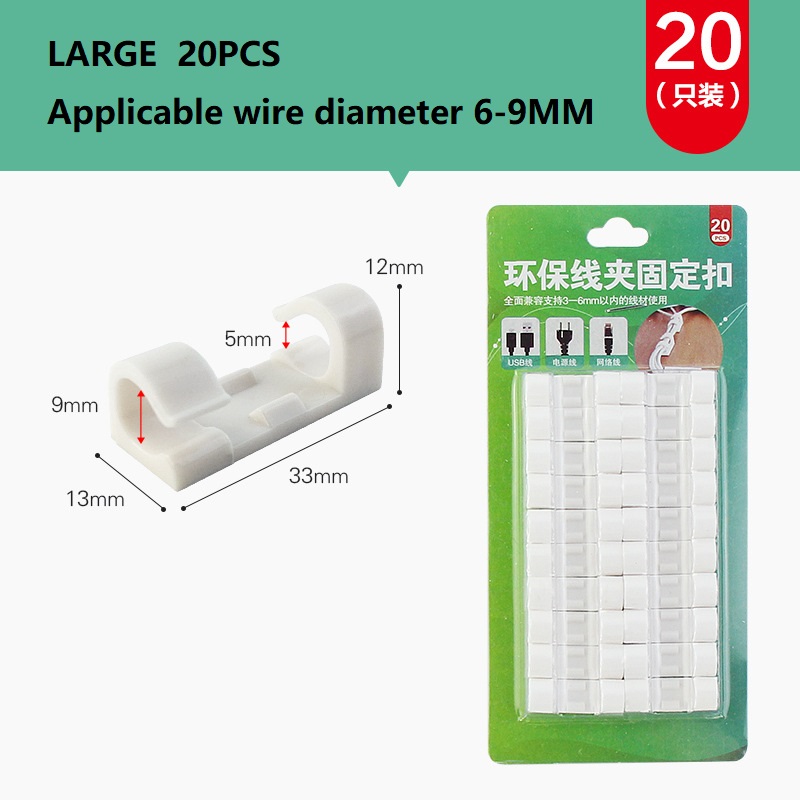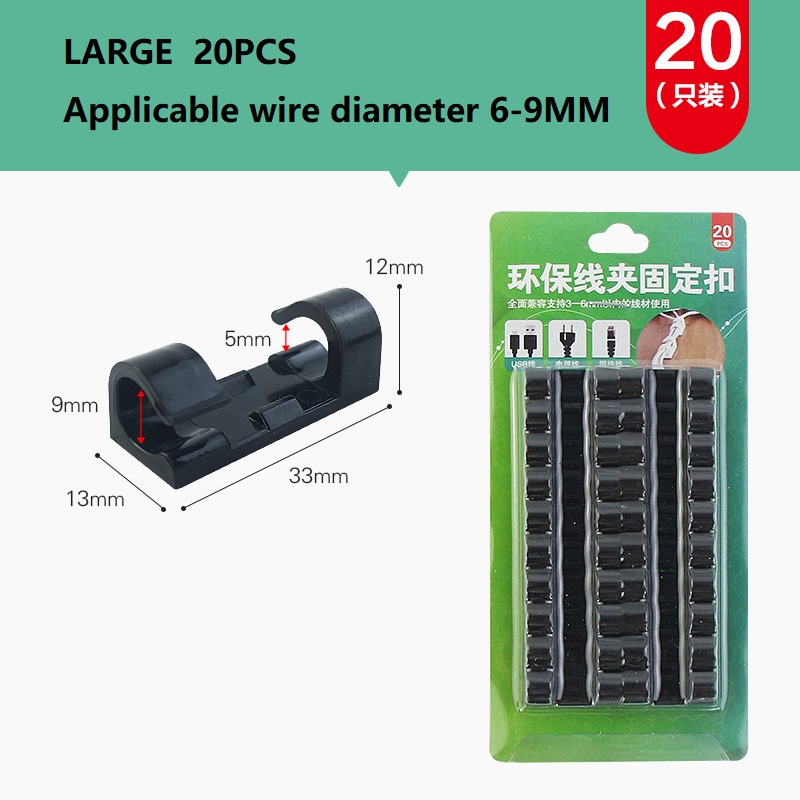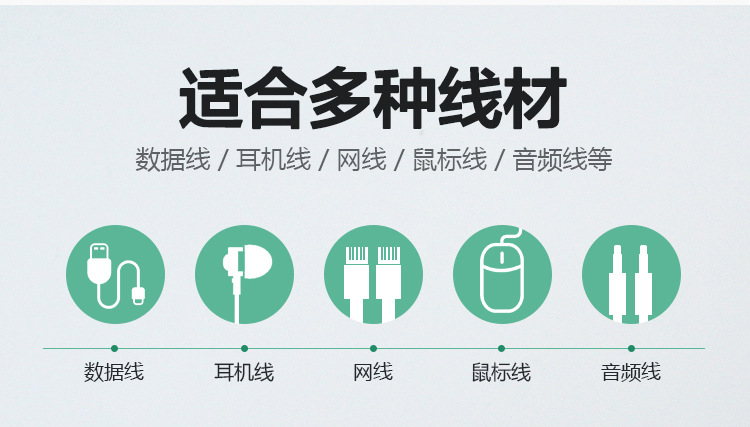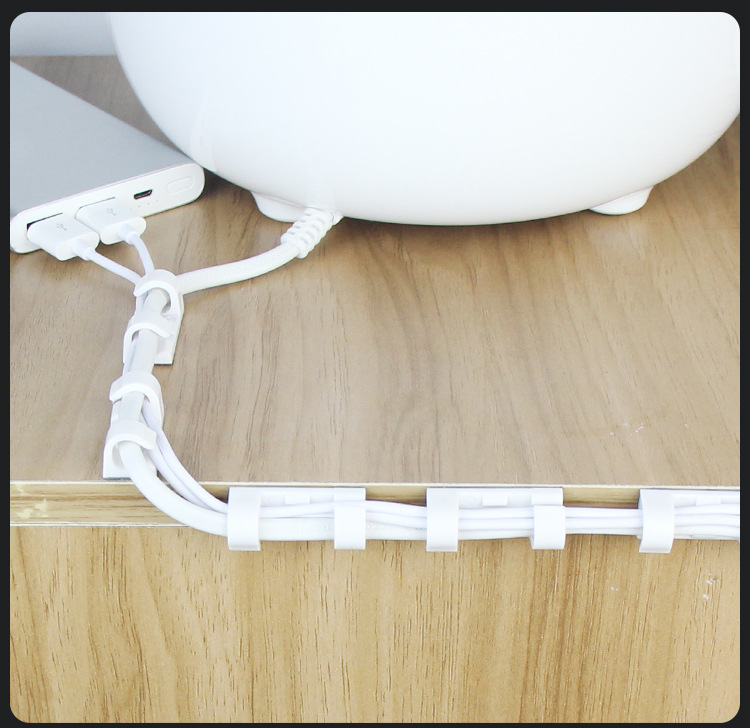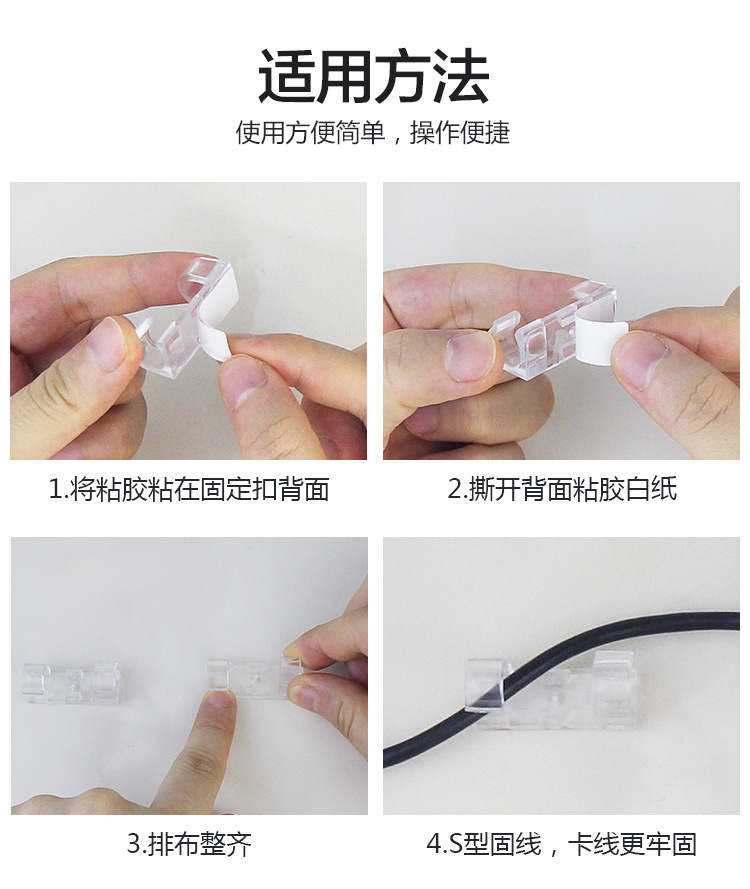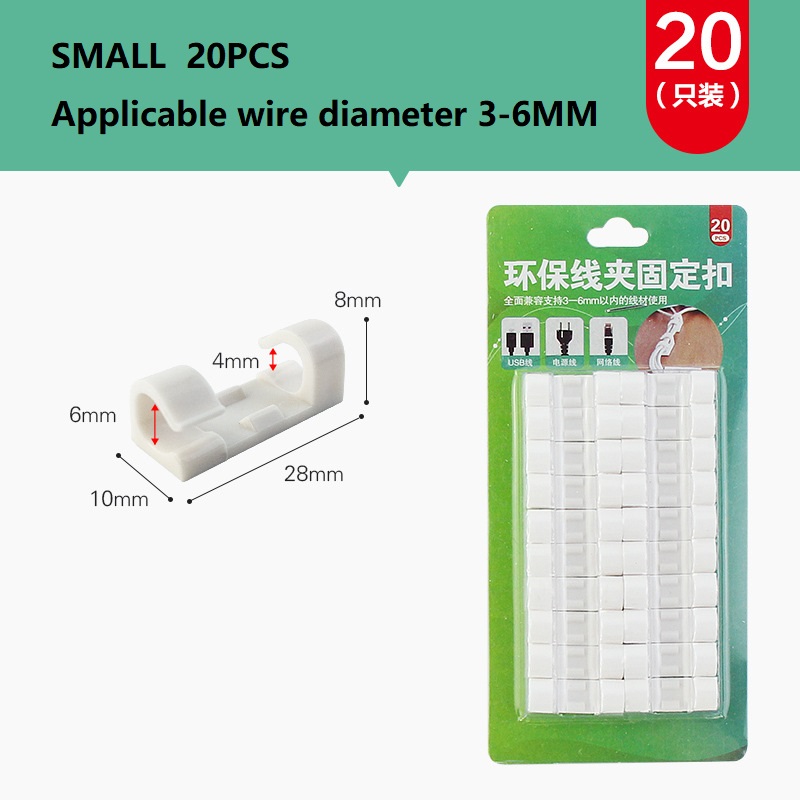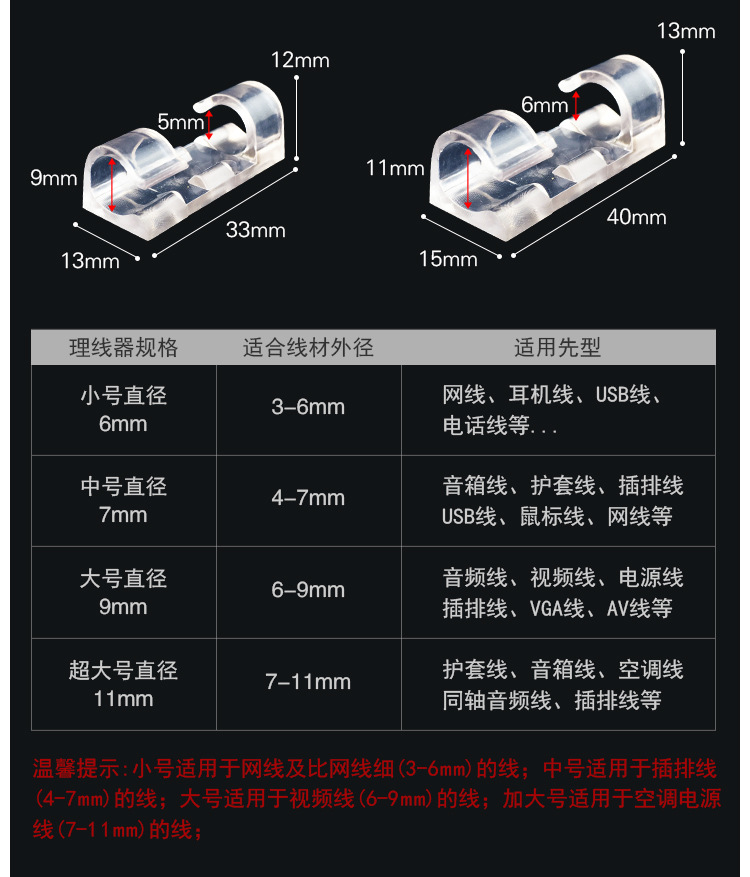 Orocan - Natura Rattan Caha...

Sink Kitchen Filter - Sink ...

Shipping rate rules
Metro Manila 1-3days: The first weight is 3kg ₱55 (can be bought together). After overweight, add ₱20 per kilogram (for example : 4kg ₱75)
Out Metro Manila 1-7days: The first weight is 3kg ₱95 (can be bought together). After overweight, add ₱68 per kilogram (for example : 4kg ₱231)
Not serviceable-Out of coverage area province:

LANAO DEL SUR

SULU

MOUNTAIN PROVINCE

APAYAO

BATANES

LANAO DEL NORTE